Let's Get Started
Online Enrollment
Below are the two steps to start the online enrollment process. First, be sure to fill out the online enrollment form, once filled out go to step two and choose your first program preference. Be sure to review the process for the centers to complete the registration process.
Once this step is complete check out the helpful information section. If you have any questions feel free to contact us, we are more than happy to help you through the process.
Online Enrollment 
 Choose program preference and fill out forms
 View helpful information
Click The Buttons Below To Learn More
Click the links below for the 2022 – 2023 enrollment application.
Complete a form for each child Birth – 4 years old for enrollment to Early Learning Centers, Head Start (new students only), and DeSoto Parish Schools PreK programs
Choose your 1st program preference and REGISTER by following the directions below:
 Early Learning Centers (Birth – 4 yrs. old)
 REGISTRATION:  Contact the Early Learning Center of choice to complete the Registration packet
Head Start (3 or 4 years old by Sept. 30, 2022)
REGISTRATION: Contact the Head Start office (318) 575-1076 or Head Start center of choice to complete the Registration packet. (new students only)
Desoto Parish Schools PreK
Desoto Parish Schools PreK (must be 4 by Sept. 30, 2022)
ALL REQUIRED DOCUMENTS MUST BE UPLOADED

to complete registration.

The last 2 check stubs for each adult in the household that works must be uploaded under proof of income.

If you and your child live with someone else, you will need to upload a notarized letter from the person you live with, an electric bill, and another utility bill in that person's name.

The proof of residence uploaded

MUST

be an electric bill and another utility bill for the address. These

MUST

match the address on the

parent's

license.
If an adult in the household has no income -complete the No Income form. 
If an adult in the household has irregular income (self employed, cash payments, family support, seasonal employment, etc.) -complete the Irregular Income form.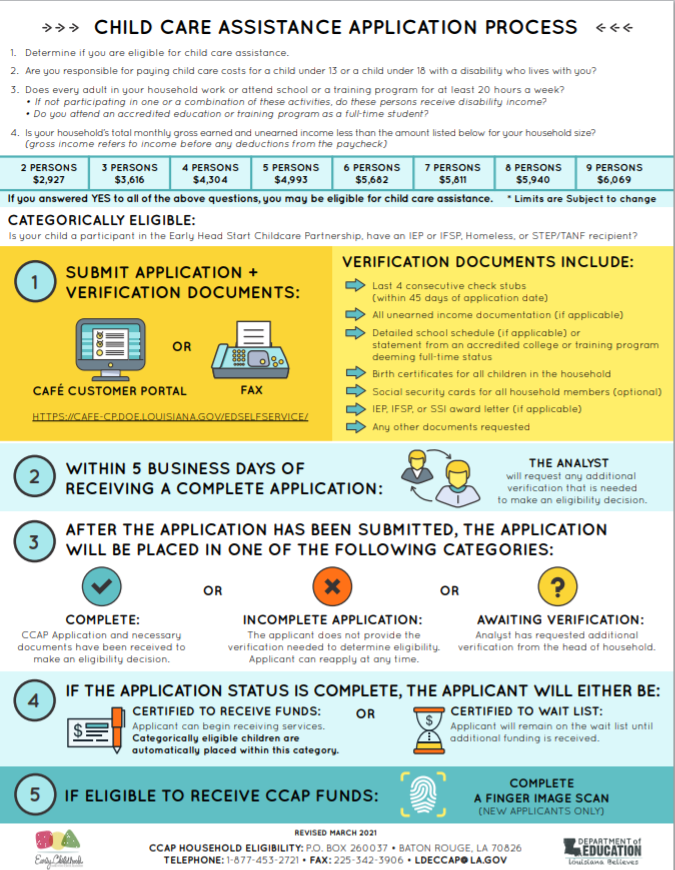 Where Can I Get A Birth Certificate?
Desoto Parish Clerk of Court
101 Texas St
Mansfield, LA 71052
(318) 872-3110